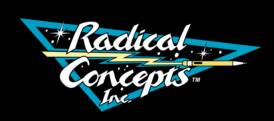 Project:

Cinderella's Castle Cake

Original Concept,

Scenic Design,

Art Direction

Concept Sketches

showing development of the project from first try to final realization.

© Walt Disney World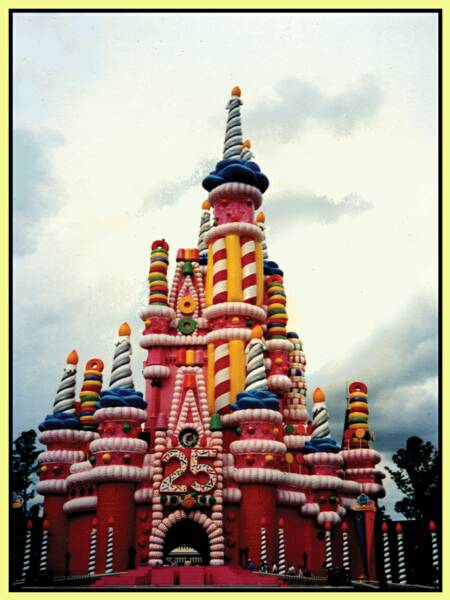 hot-air balloon maker Aerostar of Sioux Falls, South Dakota, while the rest were carved out of styrofoam by the Nassal Company in Orlando.  The tricky part was getting the styrofoam

icing to look like the inflatable icing when they were being made some 2,000 miles apart! 

This was a team effort, with participation by a huge number

of people from the designers and fabricators to the staffs of WDI and Disney World Creative

Entertainment.  It was controversial, but it did get people's attention.  And

that's what it was all about.

To commemorate the 25th Anniversary of Walt Disney World, Imagineering called on us to draw up some concept sketches for dressing up one of their park's icons -- Epcot's Spaceship Earth!

Problem was, we were not allowed to do anything to that big metal ball -- no painting, no augmenting, no rolling it down the sidewalk.  But we had an-

other idea that was ultimately adopted: to turn Cinderella's Castle into a giant birthday cake. 

Upper sections were cold-air inflatables custom-made by

Unless otherwise indicated, all images copyright © Radical Concepts, Inc.