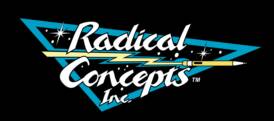 Project:

Thrill Island Adventure Park

Our client, Integrity Attractions, was hired by a developer in China to design an entire theme park for a small island in the Li Jiang province.

   We were called on to propose several theme concepts for a variety of styles and directions.  The developer chose a high-tech theme, and we got busy fleshing it out with sketches, a written guest experience, key art and logo design for the various sections of the park, then revising the layout based on the developer's input.

Concept Design and Development

The overall concept was one of high technology, which we envisioned as the mastery of matter and energy to create fun and adventure.  The park is divided into five main sections: Energy Zone (hard rides), Entertainment Central (indoor play area for all ages, with an auditorium for shows and movies), Aqua Sector (domed all-weather water park surrounded by a "lazy river" with simulated volcanic lava flow), Perpetual Motion (kiddie park) and the Dragon Ranch (featuring mechanical dinosaurs that guests can ride and interact with).  This is an early rendering; the design was later re-worked to accommodate the developer's ideas and concerns.


Unless otherwise indicated, all images copyright © Radical Concepts, Inc.

Logo Designs

Each section of the park has a logo that reflects its particular style and character, but there are stylistic consistencies shared by all of the logos, for instance the integration of illustrative elements with custom-designed lettering.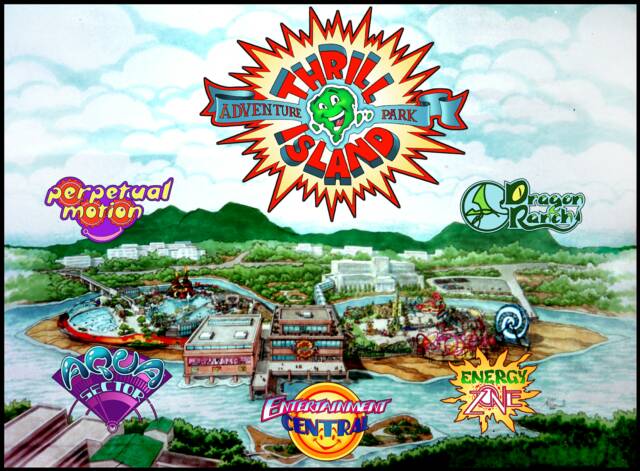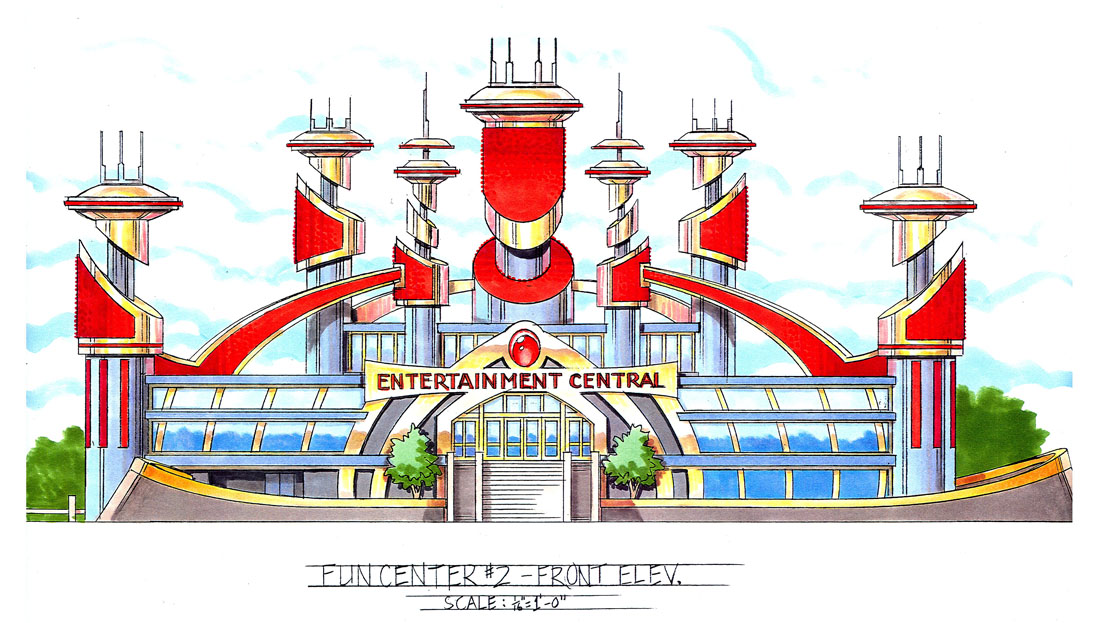 Concept Development,

Production Design, Graphic Design, Illustration, Writing

Entertainment Central

A later concept for the indoor play area.  The client asked us to theme it as a futuristic castle with a touch of Las Vegas.  We started with the towers and parapets of a typical medieval castle, reconfigured them along the lines of buildings from The Jetsons, and added huge swaths of red chase lights like those on the iconic Flamingo Hotel, and voila!

Tour of the Universe

The first attempt at envisioning a shell for a rotating people-mover ride.  The concept was based on an orbiting space port, complete with assorted docked space ships.  The docking struts were modified in later versions due to the physical implausibility of mounting large objects that high. But the spirit of the concept was preserved.