Design Development

It was decided that the initial idea looked too much like a castle and not enough like a cake, so the baton was passed to Disney Attractions Entertainment, where we picked up the project again and came up with several alternative ideas, including this one, which incorporates different kinds of candy stuck in the "frosting."  The pink color, although controversial, served to distinguish this decor package from the Castle's original blue and gray.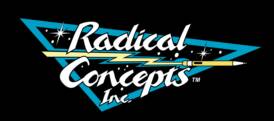 Cinderella's Castle Cake

Concept Sketches showing progression from Initial Concept through Design Development to Final Scale Drawings and Art Direction

Steps in the Process

Initial Consultation: listening to the

  client, determining scope

Brainstorming / Research: coming

  up with ideas

Rough Concept: sketches,  

  schematic diagrams, written

  description

Choosing a Concept from among

  alternative roughs

Defining the Concept from client's

  input

Presentation Package: master plan,

  guest experience, storyboards, 

  logos, bird's-eye rendering

Design Development: detailed

  design, scripting, technical plans,

  architectural drawings, scenic

  scope, merchandise, promotional

  materials

Art Direction: working drawings,

  supervision of fabricators and

  contractors, interior decoration, etc.

Projects vary in length, complexity, budget and scope, not to mention purpose, style, target audience and cultural context.  But the design process is pretty much the same for all of them. 

   The talented designers at Radical Concepts can jump in at any point in the project's timeline,or start from the very beginning, even before the client knows what he wants.  In fact, the fewer creative decisions you've already made, the more we can help you with -- and you'll be glad you asked us.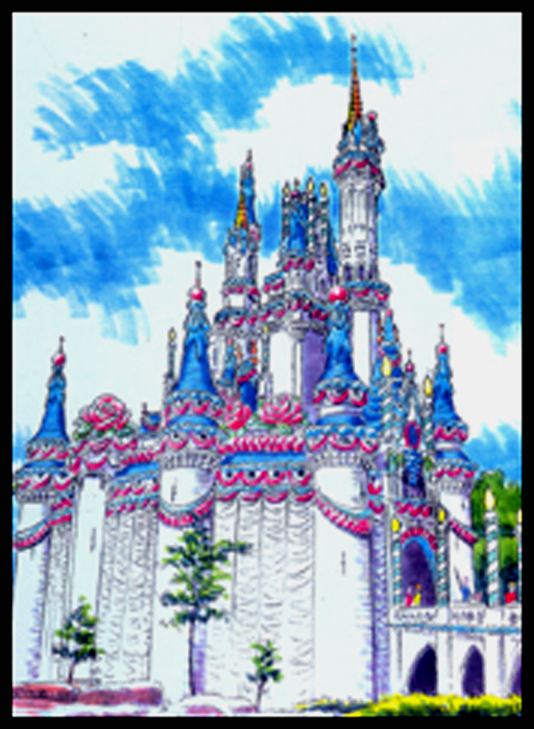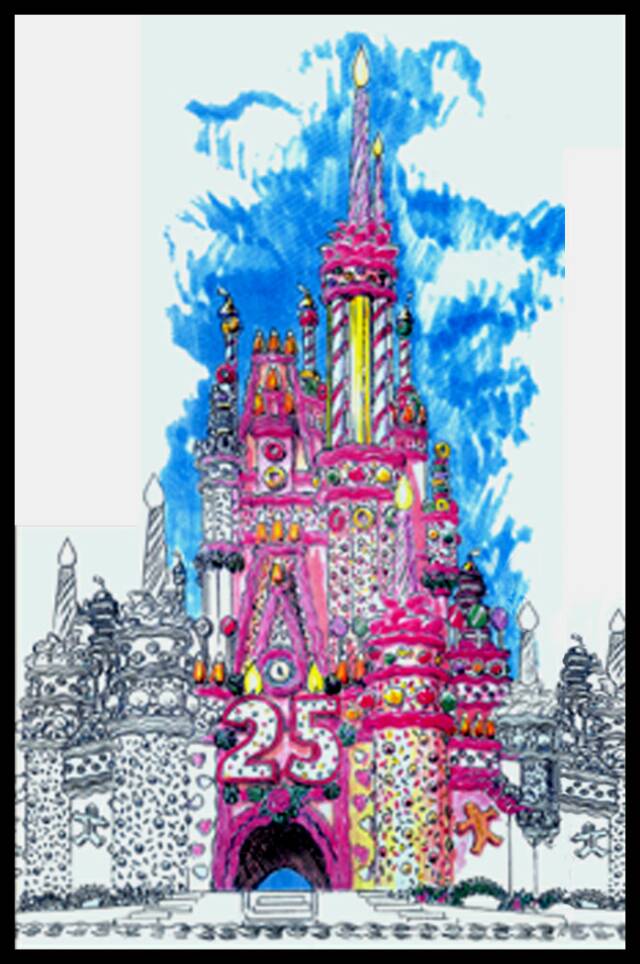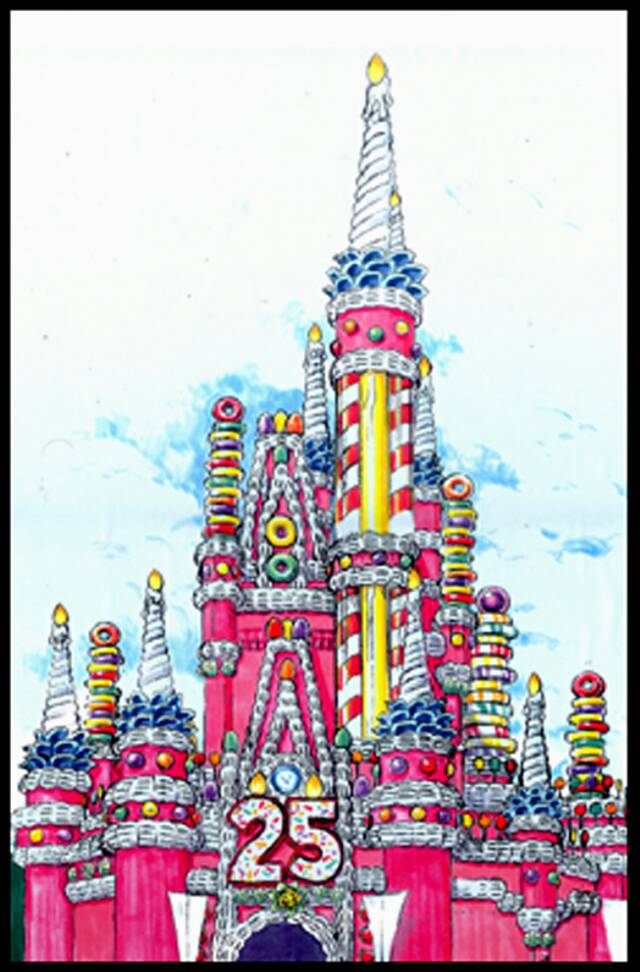 Initial Concept

Walt Disney Imagineering took to heart our idea of transforming Cinderella's Castle into a giant birthday cake for WDW's 25th Anniversary Celebration, and had us draw up a few color sketches of their version of the concept.

Unless otherwise indicated, all images copyright © Radical Concepts, Inc.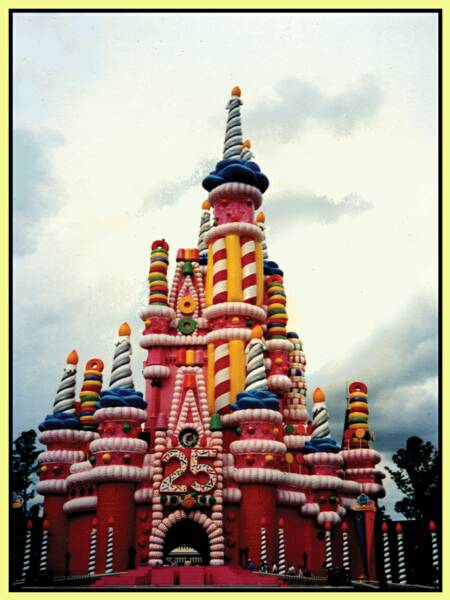 Art Direction

Sometimes a client needs a full-color painting or a digitally altered photograph to visualize the project's final form.  But in this case, familiarity with the building made it unnecessary, so we concentrated on producing scale drawings and a detailed written Scenic Scope.  After climbing all over the Castle and poring over the original blueprints, we were able to determine exactly which faux candies would go where, and in what color pattern, as this drawing is meant to show.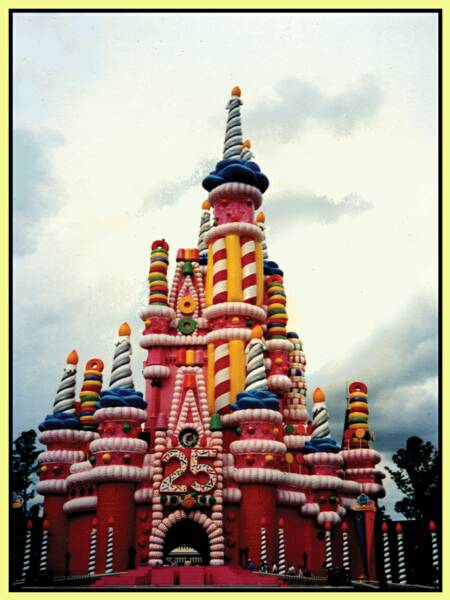 Fabrication and Installation

This project involved two primary fabrication companies.  The Nassal Company in Orlando carved and colored the fiberglass candies and the icing located near the ground while custom balloon maker Aerostar in Sioux Falls, South Dakota, made the inflatable pieces, such as the candle spires and stacks of hard candy.  One of our challenges was to travel between the two companies and make sure the color treatment of the icing looked the same whether it was made of carved styrofoam or inflated nylon. The transformation was accomplished under cover of darkness, and remained in place for a full fifteen months.