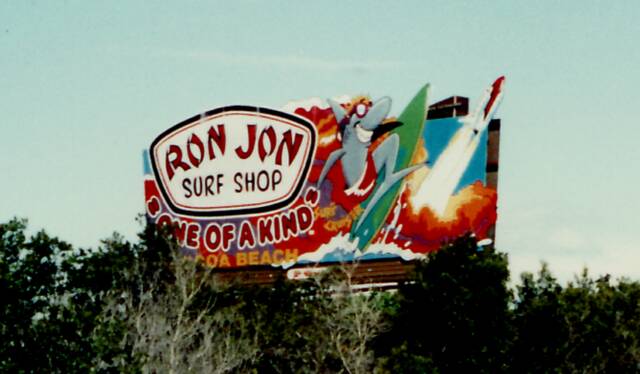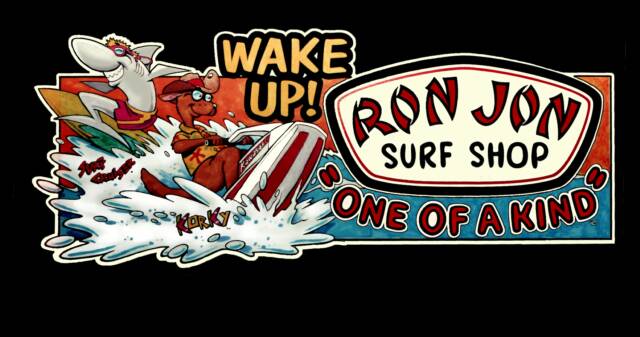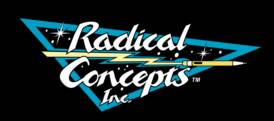 Unless otherwise indicated, all images copyright © Radical Concepts, Inc.

A Quick Glance at Your Big Message

Billboards have come a long way from the days of hand-painted placards.  With today's technology, you can use any digitized image and manipulate the type any way you want and have it come out exactly as you intended -- but it still pays to have a professional handle the design.  It's not always easy to get the most important part of your message across in what is at most a 3-second read -- which makes it even more important to include eye-catching imagery.

They say a picture is worth a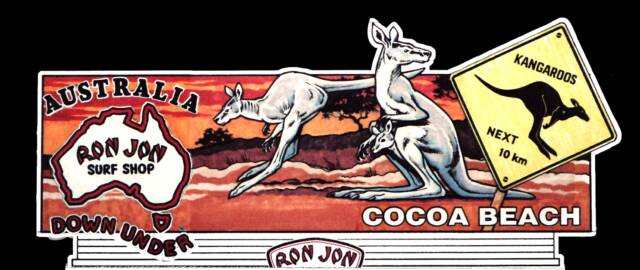 For more information click on the following links: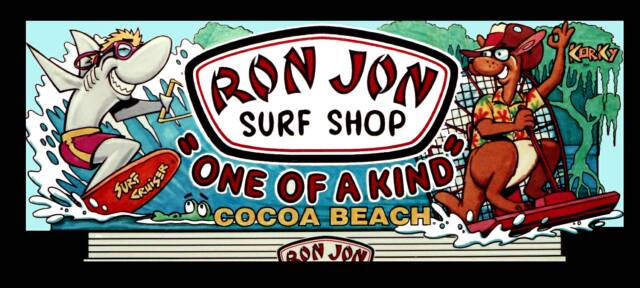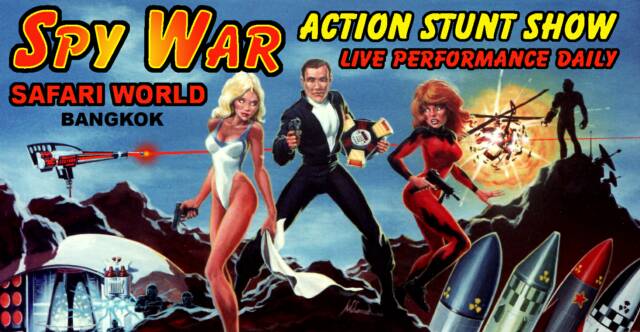 Spy War

Designed for a James Bond-style stunt show, this ad was illustrated with an original painting and manipulated type in compatible styles and colors, some of which was later replaced by the Thai translation.

Ron Jon Surf Shop

A small sampling of the many billboards created for Ron Jon's in-house agency, R&J Advertising, which required both design and illustration and were based on established corporate characters and Australian wildlife. At the time, the client's rule was to never block any part of the logo.  All boards would be painted by hand, so a kind of paint-by-numbers approach was needed to convey the information to the sign company.

Ski Hawaii

This comp was designed to promote a proposed water-ski stunt extravaganza at SeaWorld, using an original illustration that paired the serenity of a Hawaiian sunset with the dangerous energy of an erupting volcano.

thousand words.  But the right picture can be worth much more. We are pros at selecting -- or creating -- just the right image to get your point across, and augmenting that with a catchy slogan in a typeface that not only fits your product's style, but helps your ad stand out from all the other billboards along the highway.

   We can even design a new
logo
or a typeface you can call your own -- and show you how to use it in all your other
advertising
to truly get the biggest bang for you buck.